Can Your Small Business Compete on the Big Stage?
Small businesses are the lifeblood of the American economy. They employ more people than large corporations, but often must compete from a deficit. Let's face it, small businesses don't have the deep marketing pockets of enterprise corporations. This is where  the team at Full Stack Marketing fills the gap.
Full Stack Marketing  Consultants was created because there is a need to level the marketing playing field for small- to medium-sized businesses. While the company continues to provides services to major enterprise organizations, it understands the needs of small- and mid-sized operations. Hence, they created a small-businesses division, providing cost-effective, results-oriented services with enterprise experience. Moreover,  the company  works with over 40 digital-marketing specialists worldwide to bring you best-in-class expertise.
Founded in 2012 by Mike McCormick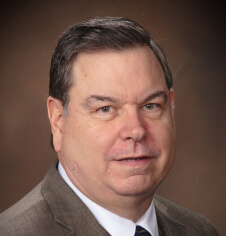 The company was founded by 40+ year, sales and marketing veteran, Michael J. (Mike) McCormick. He successfully specialized in high-volume executive retail management, learning development, digital and social-media marketing. He frequently speaks on various digital marketing topics as a keynote speaker at industry events, as a seminar and webinar presenter, and as a member of SCORE. Mike's expertise is sought out by businesses throughout the U.S. and he has been featured on ABC, CBS, NBC and FOX.


More About Mike McCormick
"Mike is detailed oriented and focused on client results. He is great at developing and creating cost effective marketing strategies that are proven to work for any company. If you're looking for results, I definitely recommend Mike."

Manoucher P.: Startup eCommerce Business Owner
Vice President of Administration 
Michelle Davis

Michelle oversees the administrative functions of the company, including HR, Payroll, Benefits, and Accounting. 
Audio & Visual Production Manager
Joshua Moody

Joshua is responsible for all AV production. An accomplished actor, he is also available for on-screen promotions, PSA's and voice-over work.
Marketing Coordinator and Automation Manager
James McCormick

James is responsible for the managing the back-end functions of all marketing automation platforms. He also conducts all marketing research, data collection and analysis, and lead generation for our clients. He is Google Analytics Certified.